Murrayfield Test an item on Finlay Christie's to-do list
A rousing 14-man fightback by the Springboks was woefully short as France ended a seven-game losing streak against the Boks with a 30-26 victory (half-time 16-10) at the Stade Velodrome in Marseille on Saturday evening.
The Boks played 58 minutes with 14 men – after Pieter Steph du Toit was shown a red card for a head collision – and the final ten minutes with 13 men following a yellow card for replacement Deon Fourie after a second offense during a close-range French maul. .
The home side also played the final 32 minutes with just 14 men, after skipper Antonie Dupont was sacked for penetrating the aerial Cheslin Kolbe. The Springbok wing was knocked down, landing on his head, and played no further role after being taken off for an assessment of head injuries.
The Boks could be proud of their efforts though. They drove the game, winning most collisions and playing a high passing game against a French side that barely used their backline and resorted to kicking and mauling. Full-back Thomas Ramos' boot was their strongest weapon as he succeeded with seven from eight kicks on goal.
The Boks used three kickers (Kolbe, Faf de Klerk and Damian Willemse) – by circumstance, not choice – and the trio succeeded with all six shots on goal to put Dublin's troubles of the last week behind them.
It was a brilliant test match as South Africa came from 13-0 down shortly after their first card to lead with six minutes remaining before a series of penalties handed France position on the pitch to sneak a win that should have been the Boks.
Du Toit's horror moment arrived in the 12e minute when he was sent off by referee Wayne Barnes. The cowardly striker half stumbled half drove to knee height to clear a ruck and his head made direct contact with the cheek of center Jonathan Danty who was sitting in the ruck, facing the oncoming Bok.
His departure deprived the Boks of a return option from the line-up as well as his phenomenal work rate and France took advantage in nine minutes to add to their 6-0 lead from Ramos' boot after two outs. -Bok game.
France winger Damian Penaud missed Jesse Kriel's tackle attempt halfway to blast the line. France were kept out but after eight rounds of training from close range, loose prop Cyril Baille found a five-yard gap to score just left of the posts.
Ramos converted to give France a 13-0 lead against the Boks 14. It looked like a mountain to climb. This motivated and focused Springbok team strapped on their cleats and started up the cliff.
Base camp was a Kolbe penalty in the 25e minute the most obvious option at long range and a difficult angle was a corner kick.
Better to follow five minutes later when the maul option – which worked better than in recent weeks – propelled Siya Kolisi over the try line as he escaped to dive deep into the en -goal with Kolbe converting to cut a once gaping deficit to three (13-10).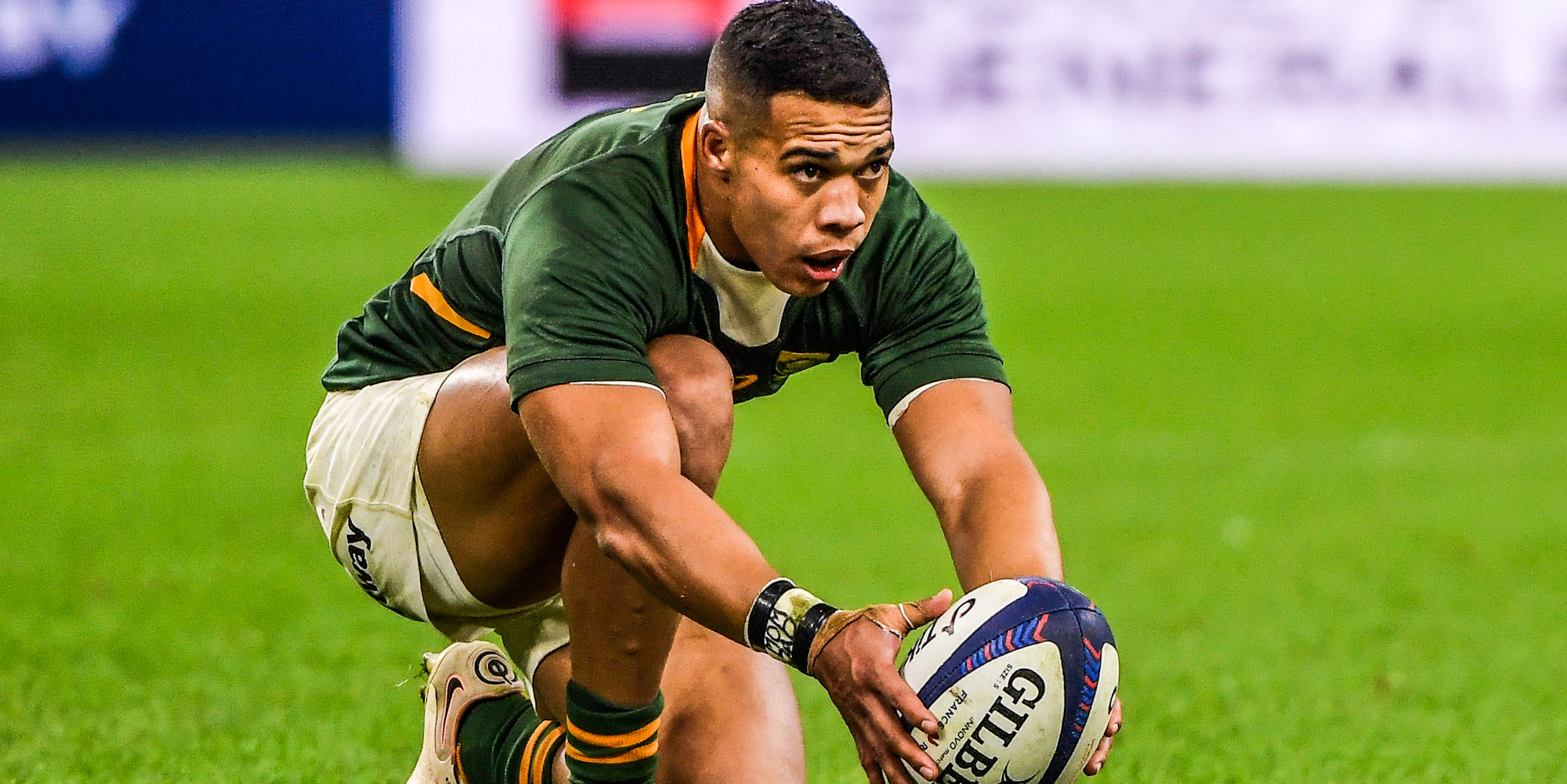 Ramos scored two penalty goals either side of half-time against one from Kolbe to restore the lead to six points (19-13) before the game's second red card triggered a second half heartbreaking battle in which the Boks took the lead. first time in the 52n/a minute and held if up to the 74e by then they had been reduced to 13 men.
Dupont was fired for a dangerous challenge on the airborne Kolbe which was flipped 180 degrees to land his head and shoulder. The wing was removed for an HIA from which he did not return.
His dismissal was the signal for the Bomb Squad to arrive and although the resulting maul drive was halted, De Klerk and Willie le Roux combined the blindside to place Kurt-Lee Arendse on the wing in the right corner.
De Klerk – in Kolbe's absence – converted brilliantly from the touchline and added a goal from the penalty spot to extend Bok's lead to four points (23-19). Flyhalf Damian Willemse became the Boks' third kicker – netting a tricky penalty in the 63rdrd minute – after De Klerk withdrew.
Screamed by their home crowd and a string of penalties against the Boks, culminating in Fourie's yellow card, France found the momentum to claim a second try from close range with Sipili Falatea finishing after uneven consultation with TMO on the question of whether there had been a double movement.
A sixth goal from the penalty spot for Ramos two minutes from time set the clock back as the home side capped off a home win with gusto.
Scorers:
Springbok 26 (10) – Essays: Siya Kolisi, Kurt-Lee Arendse. Conversions: Cheslin Kolbe, Faf de Klerk. Penalty goals: Kolbe (2), De Klerk, Damian Willemse.
France 30 (16) – Essays: Cyril Baille, Sipili Falatea. Processing: Thomas Ramos. Penalty goals: Ramos (6).